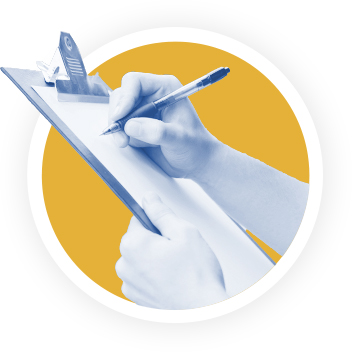 How to Manage Temps
Posted: April 2, 2020
Just like permanent workers, temporary employees are vital to your company. They help fill in the gaps for growing companies with unpredictable workflow. The temporary workforce also gives employers flexibility when full-time employees go on leave, when business fluctuates, and during times of increased short-term or seasonal need.
While temporary workers can bring great value to your team, it can be difficult to know how to manage temps – especially if you've never done it before. When you introduce a temporary employee into your workforce, you should focus on integrating them into the culture of your company and make them feel valued and a part of the team.
Here are a few ways to effectively manage temps:
Set them up for success
When learning how to manage temps, one thing you might find is that it's easy for them to get lost in the shuffle when you're trying to manage everything yourself. If they aren't a full-time employee and don't go through HR, they might not receive an official orientation. If you want your short-term hire to have long-term benefits, take the time to create an abbreviated training program. This is a great opportunity for a temporary staffing agency to step in to help you properly onboard your temporary staff.
Although temp workers are a part of your business for a limited amount of time, you need to be clear on the goals to enhance productivity. Goals are always achievable when workers are notified from the start. This begins with crafting an informative and compelling job description. You'll find it's easier knowing how to manage temps when you're clear about workplace expectations and what you need from your temps to be successful. It's also important to communicate the value of temporary workers to your permanent staff and ensure they treat temps fairly. They are an integral part of your workforce and should be treated as such.
Give feedback
Any good employee is looking for ways to improve. People who use temp jobs to increase their experience or lead them to a full-time role are usually hungry for tips on how they can do their job better. As with any employee, you should be willing to invest in their future. While it's not your responsibility to give them a traditional performance review (one of the benefits of using a staffing agency), it takes little time and effort to send an encouraging email for a job well done or offer some pointers on different ways of completing a task. Furthermore, if you learn how to manage temps the right way, you could have your next permanent employee by the end of their assignment.
Turn to an expert for help
To effectively learn how to manage temps, it's wise to engage a staffing agency. Staffing experts have databases of qualified temporary employees ready to work whenever you need them. If this is your first time working with a temporary employee, a staffing agency will explain how they help effectively manage each temp hired. Staffing experts also help you:
Manage workplace issues with temp employees
Manage payroll and benefits
Take the responsibility for onboarding and offboarding
Help you quickly and seamlessly integrate a temp employee into your workforce
At Staffline, we identify the right candidates for your company's positions and work to implement an onboarding plan – leaving you out of the burdensome busywork. If you're seeking both reliable staff and a staffing partner who knows how to manage temps, contact our team at Staffline today.