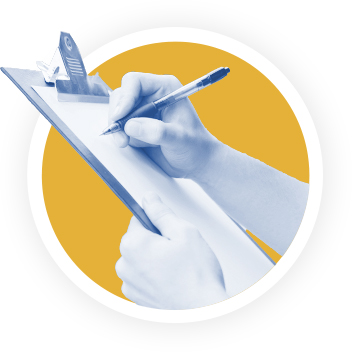 How to Find Temporary Staff in Memphis
Posted: June 2, 2020
By now, you might know how to craft a compelling job description, and you understand the benefits of hiring temporary staff. But knowing how to find these workers in the Bluff City is a whole different challenge.
Seeking out temporary staff who are committed, passionate and capable of hitting the ground running can be a hard task for many business owners, particularly during busy seasons, when your staff faces high demands. However, there are plenty of ways you can skim the best talent and keep them around for as long as you need them.
Here are three pointers to help you find temporary staff in Memphis.
Ensure your search is timely
Your best bet for finding temporary staff in Memphis is to start searching as soon as possible. This becomes especially important if you're hiring seasonal staff. Because these are temporary positions, it may take more time to find suitable candidates.
There's a line between being prepared and searching too far in advance. If your busy season is from October to December, you don't want to look for seasonal staff in July. If you conduct your search at the wrong time, you run the risk of making a good hire but leaving them waiting too long. They could end up accepting a different position with more hours and more pay, leaving you back at square one.
Sometimes the need for temporary staff arises unexpectedly. This is where it's helpful to have a bank of candidates with whom you've previously had contact. You can circle back with these workers first, knowing they're already qualified for a position within your company.
Attract a qualified applicant pool
An important part of finding temporary staff in Memphis is attracting qualified applicants, which often starts with having competitive offerings. Determining the appropriate rate of pay for your temporary employees is more than just picking a number that feels right. You must ensure you can afford the help and offer a competitive pay rate.
Do your research and understand what your competitors are paying for similar roles. Usually, these employees will be hourly, so you'll need to understand what the baseline is for the hourly rate. From there, determine if there are additional perks you offer that your competitors don't — things like benefits, PTO, on-the-job training and opportunities to earn bonuses.
It's also important to find people who are genuinely interested in your business — ones who have a passion for the industry. Your ideal candidate may be attracted to temporary roles in order to build experience in the field, and you could be offering them the perfect opportunity.
Utilize your local connections
Local staffing agencies know the hiring landscape and have access to qualified candidates at their fingertips. They know what temporary job seekers are looking for in a job opportunity. Staffing agencies can tell you the specific details that should be included in your job descriptions and how to capture the interest of the right talent in Memphis.
A reliable, local staffing agency like Staffline has connections to various industries and can provide insight into the best hiring practices. Learning how to find temporary staff in Memphis doesn't have to be difficult. The right partner will take away hiring stress and handle it for you.