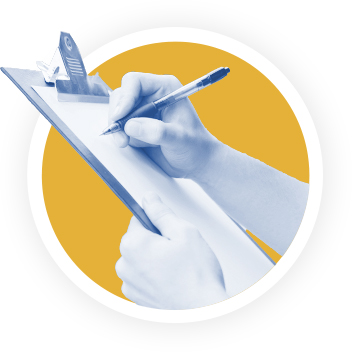 Why Responsiveness Matters in a Temporary Staffing Agency
Posted: February 28, 2020
The job market has been strong for a number of years and job seekers maintain the upper hand. This makes the hiring process longer and finding temporary employees more difficult than it was in the past.
It can be extremely time consuming for managers to review résumés and conduct interviews, all while maintaining responsibility for their day-to-day operations. Turning to a trusted staffing partner can save time and money – especially for companies that frequently need to fill shifts or secure qualified workers on short notice.
At Staffline, we understand that getting the right workers in open positions needs to happen fast. That's why we work to attract, train, retain and rapidly deploy as much staff as you need. Here's why responsiveness matters in a temporary staffing agency:
Meeting workplace demands
Companies often use staffing agencies because it gives them more flexibility. They can ramp up during the busy season without having to lay people off later. In warehousing and light industrial businesses, it's best to start staffing up prior to peak season occurring. Having a trusted staffing agency on your side can help prevent operations bottlenecks. These experts can come in before the busy season is in full swing to make sure you're properly staffed.
Other times, workers leave or aren't a good fit. Temporary staffing agencies like Staffline can move quickly to replace workers who aren't meeting expectations. When you work with a responsive and reliable staffing agency, you can trust they will efficiently find temporary employees, reducing headaches and stress for you as an operator. Additionally, staffing agencies have vast resources and knowledge — including databases of workers at their disposal — that most operators do not.
Be careful not to bring on a staffing partner you haven't properly vetted. Ask questions about how quickly they can provide staff. Ask for references. This is an important decision. Working with the wrong staffing agency can definitely affect efficiency.
Addressing worker issues
When an internal conflict arises, a good staffing agency will move fast to find a solution. Staffing agencies like Staffline offer support regarding workers not showing up or doing their job, discipline issues, and payroll. When a workplace issue presents with a temporary employee, your staffing partner can take the responsibility of addressing the conflict so that you can focus on operations.
When you work with a good staffing agency, there's no red tape. You don't have to deal with various levels of HR and make multiple phone calls. Operators can quickly reach an expert who can help. But when your staffing partner fails to implement a proactive approach, you might lose workers, resulting in operations slowdowns, potentially affecting profitability.
Staffline has processes, systems, and databases in place to quickly interview, verify and deploy large numbers of workers. As an employer of choice, our track record for responding to clients' staffing requests is stellar. We offer workers paid holidays, paid vacation, medical insurance, and Staffline QuickPay®. Just say the word, and we can have qualified, trained workers at your location and ready to work – fast.