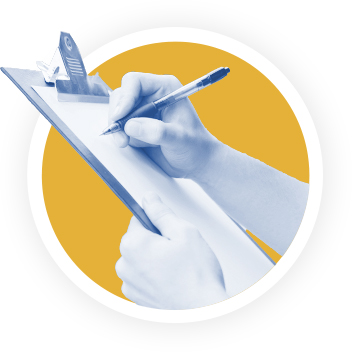 The Cost of Hiring the Wrong Staffing Agency
Posted: December 30, 2019
Working with a staffing agency can be a wise business move to help streamline your hiring process. However, it's a decision that comes with a price – one that will either be worth the investment or will cost you financially, physically and emotionally.
If you're interested in working with a staffing agency, it's important to know how to find the right one for your business.
Follow along as we walk through a few questions you might be asking yourself as you explore options.
What should I look for?
There are many seasonal peaks and valleys in the space of temporary staffing. If you don't have an employment need, you face having to let employees go, which can result in problems such as having to pay higher state unemployment taxes. Using a staffing provider eliminates this issue, because they are better equipped to manage the seasonal staffing needs by spreading employees across several clients. That is, assuming they're the right fit.
When searching for a staffing agency to partner with, look for one that has a steady, reliable workforce. They should be able to provide the people you need quickly, be responsive to your needs and protect your brand and image. Working with a staffing agency run by former senior-level operations people can also provide peace of mind, since they've sat on the other side of the table.
Looking for warning signs that might suggest the staffing agency is the wrong fit is just as important. Find out early on about their processes for allowing audits of I-9, E-verify, background checks, drug screens, etc. If everything they're telling you sounds too good to be true, it might be.
Additional tip: Ask for referrals from companies that look like yours in the market(s) in which you operate.
What damage can be done?
Potentially a lot. Companies that make poor decisions regarding staffing agencies can face fines, operational shutdowns, loss of business or customers and threats to their brand and reputation. You may also fall victim to threats around your company culture if your staffing provider brings in workers who aren't a good fit.
You compromise peace of mind when you don't have complete confidence that your staffing agency is properly vetting candidates and guaranteeing every temporary employee has proper eligibility.
What if I made the wrong decision?
Don't stress. Transitioning out of a bad staffing relationship is usually pretty simple. It's not terribly hard to bring in a new staffing provider. Most contracts allow for a 30- or 60-day notification to get out of them – something to keep in mind when bringing in a new provider.
How can I get this right?
Temporary employees give you great flexibility to increase your workforce for seasonal staffing peaks, provide coverage for planned absences or help with well-defined projects that require unique skill sets. When you need temporary staff, it's almost always best to work with an agency to find candidates to fill these positions.
In addition, your internal recruiting teams are usually focused on hiring all types of workers. When looking for warehouse or light industrial-type staff, you don't recruit and hire the same way you do for middle or senior management.
The right staffing company can help you find the appropriate number of the right employees and hire and deploy them quickly and efficiently.
If you're looking for reliable staff and a staffing partner that helps you maintain your reputation, contact our team at Staffline today.