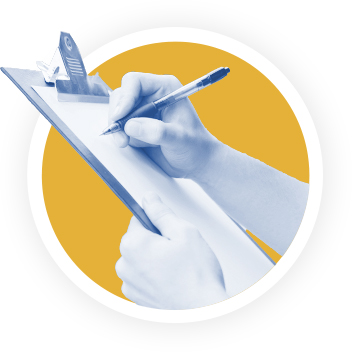 Sourcing People in Adverse Conditions
Posted: November 21, 2019
According to iCIMS, more than one in four working Americans weren't searching for a job when they found their current job this past year. As we head into 2020, hiring talent remains one of the primary concerns of CEOs and managers. With an economy close to full employment and crackdowns from U.S. Immigration and Customs Enforcement (ICE), recruiting has become difficult, and pressure to find the right candidate has increased.
You might be comparing your staffing statistics to those of other companies, but the truth is, you're not the only one struggling to place skilled candidates in open positions. Almost every employer in every industry is facing the same difficult task. As soon as someone leaves, or a new position opens up, you might experience a feeling of panic instead of the exciting possibility of growth. If you're struggling to find a solution that meets the needs of your company, you might need to reevaluate where and how you're looking for the right fit.
Here are three ways you can find the right candidates, no matter the state of the economy:
Pay for the people you want.
Offering a higher wage than a competitor, even by a small amount, can catch the eye of unhappy workers looking for a better reward for their hard work. While it may seem that many people aren't jumping ship for new opportunities, the person with the skills and qualifications you're looking for might, for a buck or two more. So, if you can afford to do it, offer a higher wage to attract the talent you need.
Cast a wider net.
In a tight labor market, you might have to rethink a few "requirements," such as educational or skill level, that are actually just "nice to haves." Can you hire someone with numerous years of professional expertise in place of a degree? Can you let a candidate work remotely? Are you willing to let people relocate? Is there flexibility to allow for people to get a second job? Adjusting some of your previous requirements can help you land a great candidate. Just make sure the people you're reaching are eligible to work where you are.
Outsource your weaknesses.
For a task that is deemed important, why are so many employers trying to source skilled workers themselves? Focus on what you're good at and pay for help where it makes sense. For your business, this might be a staffing partner that can handle the tedious, vital information that you can't afford to let fall through the cracks.
For companies that still do their own recruitment and hiring, managers are left to fill open positions and figure out what the jobs require and what they should say to entice candidates. Expert resources, such as staffing companies, can provide guidance and direction to make sure qualified, eligible, trained workers end up on your team and ready to work — fast.