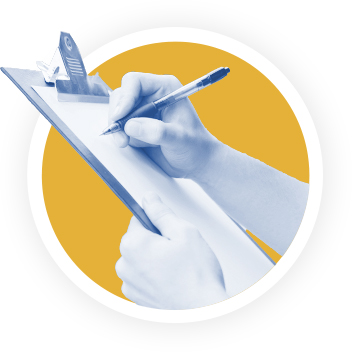 Staffline: Reputation. Reliability. Guaranteed.
Posted: September 12, 2019
You know that outside staffing can be risky. No employer wants to be featured on the evening news being raided by authorities because a staffing company deployed improperly vetted workers. It's hard enough to manage your day-to-day operations. You shouldn't have to worry about candidates being unqualified or not eligible to work in the U.S.
To lift these burdens off of employers and ensure compliance, we created Staffline. We're the only temporary staffing company to guarantee the employment eligibility compliance of every employee we hire on your behalf. We promise to do things the right way, to protect the reputation of your company and deploy the right workers at the right time to make sure your business remains efficient and effective.
As our track record shows, we believe that being transparent and having open communication brings the best business results. This is why we are excited to create open dialogue via our new Staffline blog. We'll utilize this platform to share compliance updates, update you on labor and employment legislation, provide useful operations tips and more.
Having a space for education and communication starts with understanding what we do and what we believe in. To get started, here's a breakdown:
Our mission is to protect your reputation.
We founded Staffline in 2004 in response to staffing companies that deploy improperly vetted workers. When candidates are not properly vetted, employers put their reputation at risk. Our compliance efforts and 100% due diligence model means that you don't have to worry about your company falling short due to governmental raids, negative media, costly fines and operational interruptions.
The Staffline guarantee.
Our senior leadership team includes former operations executives who see both the big picture and the make-or-break details. By understanding your staffing needs, we'll find workers who match your company's unique requirements. If we fail to do our job, we'll double your money back and pay any fines up to $25,000 per worker – that's our Staffline guarantee. When we work together, you'll enjoy peace of mind beyond knowing that you've chosen a staffing company that understands and is responsive to your needs.
We're committed, reliable and respectful.
As an employer of choice, our track record for responding to clients' staffing requests is stellar. From employee training to accurate payroll and invoicing to eligibility to work in the U.S., nothing slips through the cracks. We're committed to meeting your staffing needs day in and day out.
If you're looking for reliable staff and a staffing partner that helps you maintain your reputation, contact our team at Staffline today.